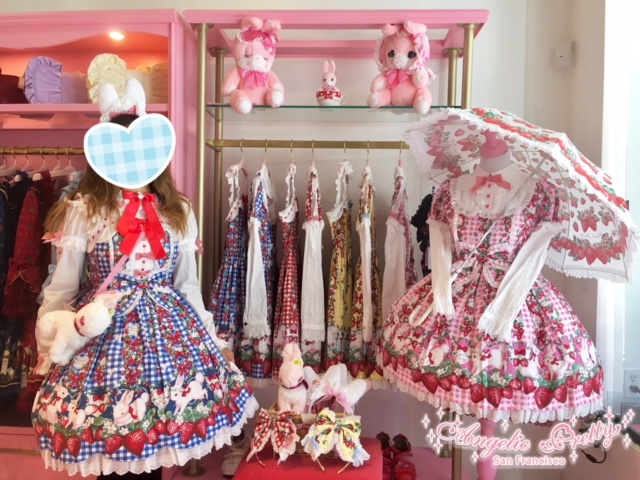 We will be re-stocking the Ribbon Berry Bunny series as well as the Ribbon Bunny Cafe Head-bows. Items will be released tomorrow Friday at 12PM so please mark your calendars! This is a super adorable series with gingham, perfect for Spring/Summer.
Please don't forget about our next in-store event, Lyrical Bunny & Friend's Frilly Creamy Creamery and create your own parfait! Games and small gifts will be available. Event tickets on sale now!
In addition, we will also be having some new dresses such as Milky Sugar, Lovely Bakery, Memorial Library, and Elegant Marine. If there is an item on the Japanese Online Web-shop that you don't see on our USA site, don't hesitate to contact us for a special order, simply send us an email or fill out the contact form!