Have you ever wondered what our Angelic Pretty bags can hold with it's unique shapes and sizes?
Today, we'll be showing you two examples of our unique shaped bags; you'll be surprised that each bag can hold a specific amount of items!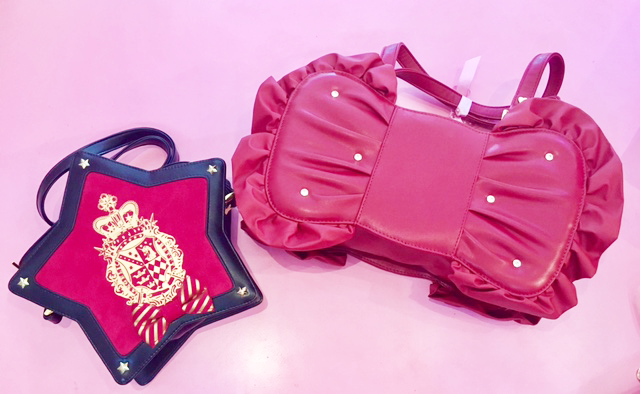 Today we have the Star Emblem Shoulder Bag in Black x Wine. This cute shaped bag is made with Synthetic leather with an adjustable strap! This bag's length is about 25.5cm, Horizontal is about 25.5cm and the width is about 8cm.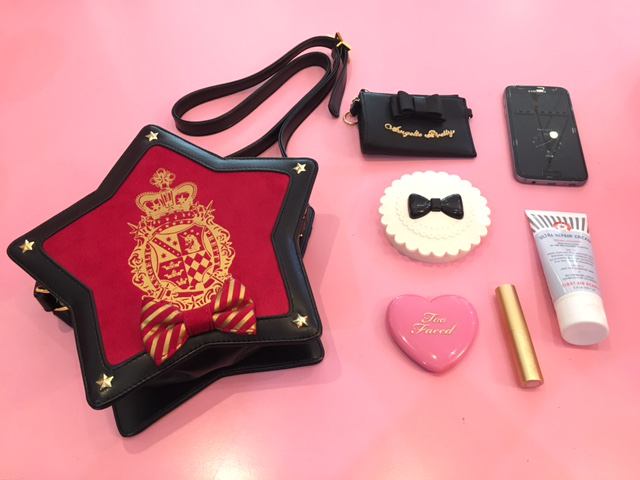 The Star bag is perfect for carrying your everyday items such as small wallet, phone, makeup, or anything that's handy for the day! A great bag for those who do not like carrying too many things. The zipper pull has a cute star logo charm to match with the bag's star design.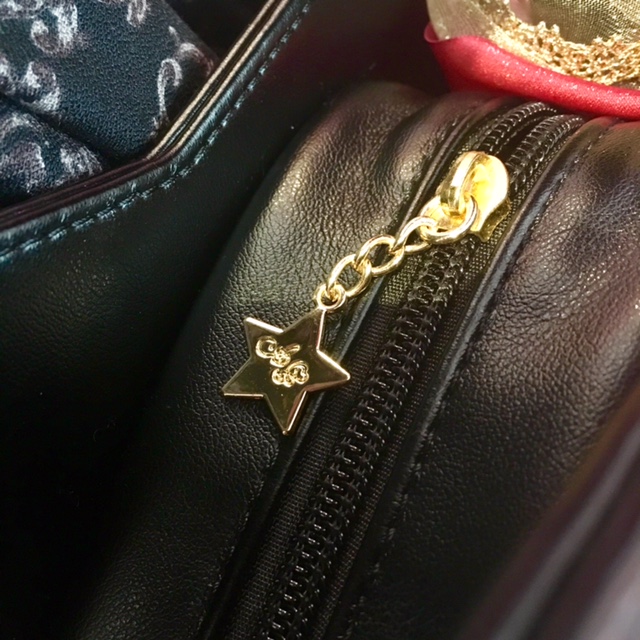 Next we have the Party Lady Ribbon Bag, This bag is perfect for any cutesy outfit! It's bow shape and gems are also great for those who loves girly things~ Made with Synthetic leather and Interior has the dolly dot print!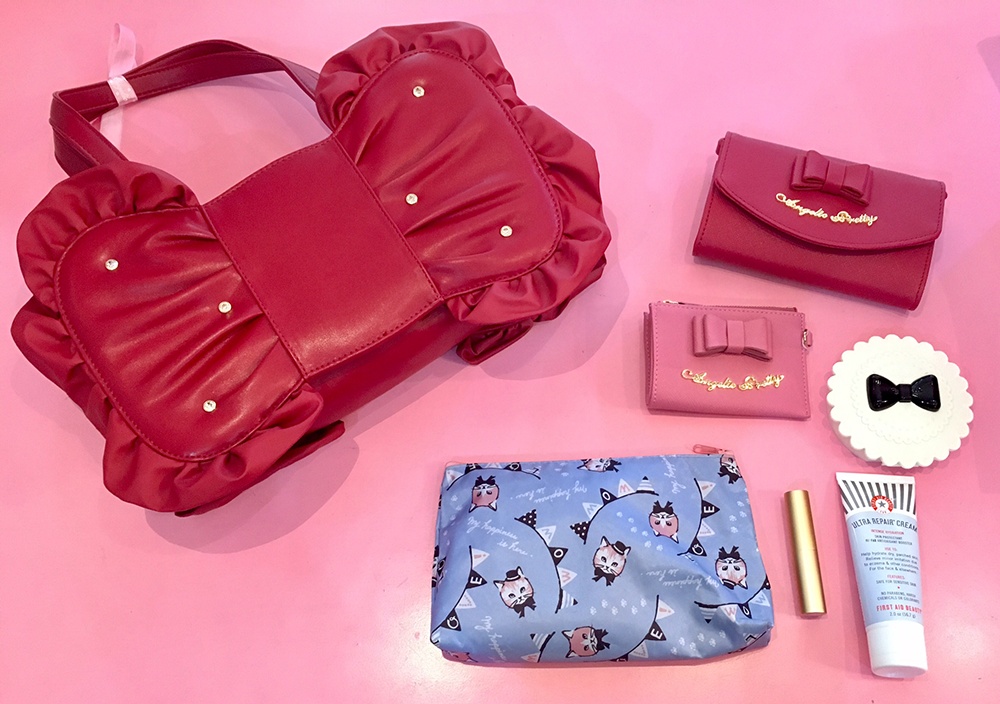 This bag is a bit bigger than the Star emblem bag. Here are it's measurements!
Length: about 25cm
Horizontal: about 40cm
Width: about 10cm
Handle: about 54cm
You can fit a more items in this bag~ Such as a makeup pouch, a wallet, coin purse, lotion, lip gloss, and a mirror case!
Check our Instagram page (Angelicprettyusa) to see the mini video that we made!