❤️?Queen Chocolate?❤️  Series will be launched this Friday, 10/06/17 online at 12pm PST?               This will not be a ticketed release.
☆Purchase Restrictions☆
*No purchase of main garment is needed to purchase accessories from same series.
*Max of four (4) items may be purchase from same series per household. (ex. One main dress& three accessories or four accessories purchases are allowed)
*Can not purchase multiple of same style accessories.
Restriction applies to both Queen Chocolate and Halloween Treats/Halloween accessories re-stock.
Restriction will be lifted 10/07/17 Sat 7pm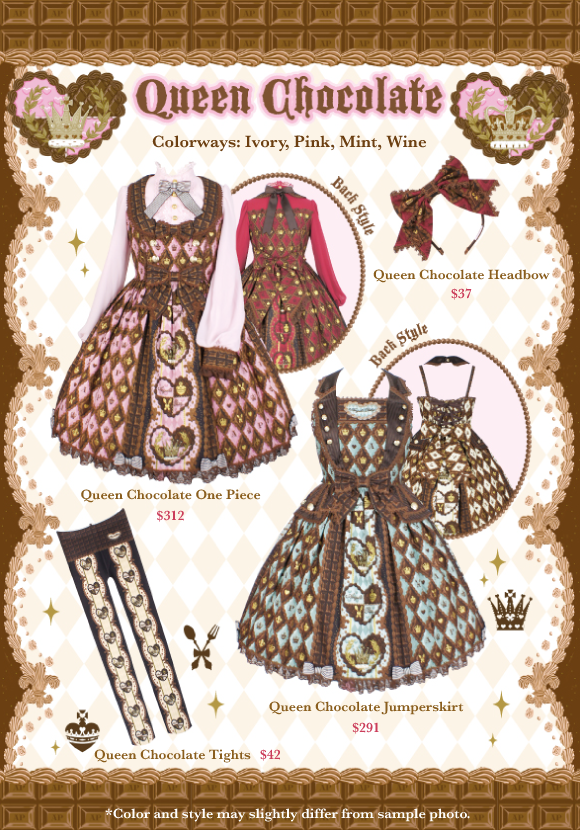 Just in time for Halloween?  We will be re-stocking limited quantity of dresses and accessories from ✨?Halloween Treats?✨ series!!! Purchase restriction above applies to Halloween items so please read carefully before ordering.