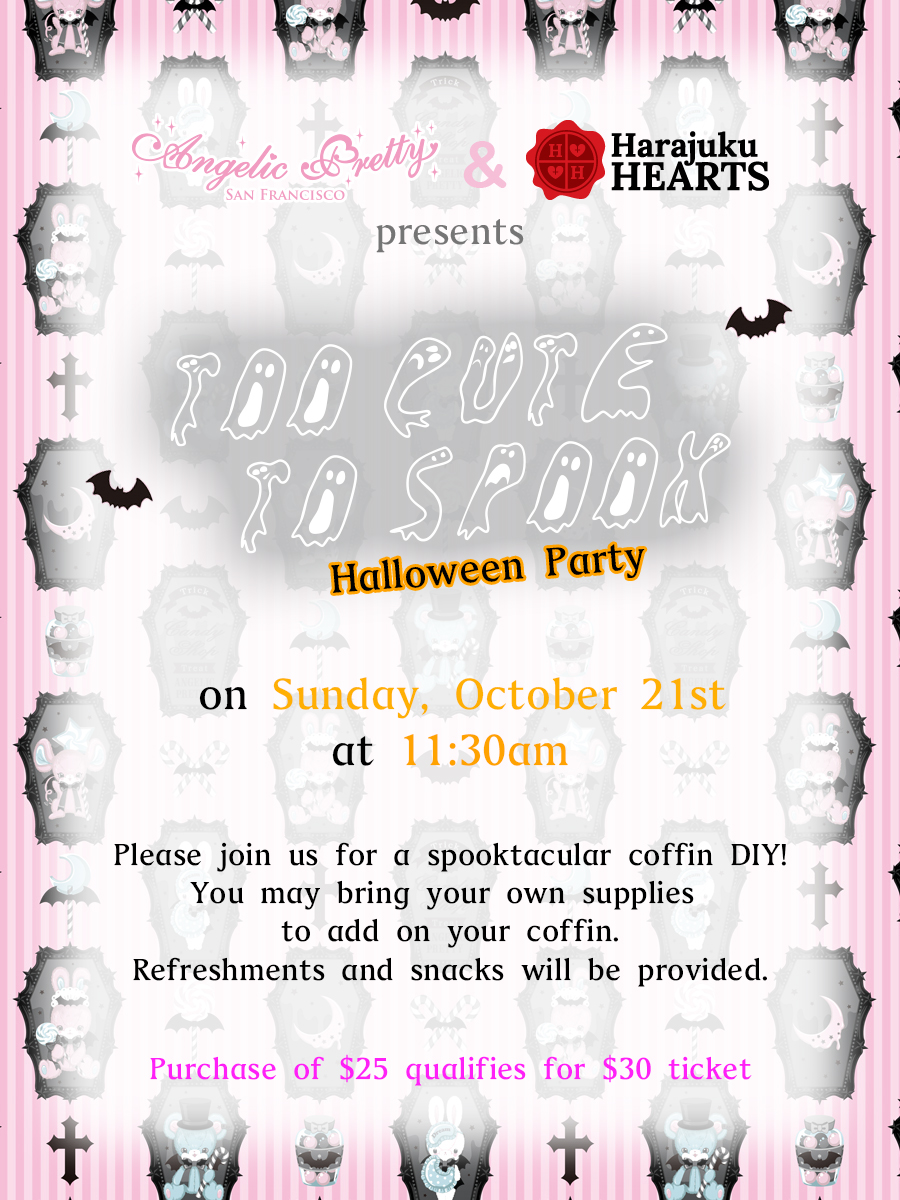 Too Cute to Spook! Halloween Party
Please come join us for our in-store event, Too Cute to Spook! Halloween Partyy!! Let's make cute deco coffins just for the Halloween Season~ We encourage you to wear your favorite Halloween theme coordinate! Main piece has to be Angelic pretty or Harajuku Hearts ;
**Ticket** Purchase over $25 will qualify to purchase $30 Party Ticket.
Qualifying purchase must be made at Angelic Pretty San Francisco store OR
Angelic Pretty USA online shop (www.angelicpretty-usa.com/shopping) .
Purchase made 7/27/18~ will qualify for the Party Ticket purchase.
**Date and Time**
October 21st, 2018 (Sunday)
*Purchase of gift certificate is not eligible for the $30 requirement.
*Purchases made using gift certificates as a form of payment is eligible.
*Tickets are bound to the purchaser and are not transferable.
*Physical tickets will not be mailed out.
*Will receive confirmation email one weeks prior to event.