Looking for something more casual or even OTT without the busy prints?
We have designs for both everyday styles to dresses for any special occassions.
For something light and easy to wear, we recommend the Charming Dot One Piece (Navy, Black, Ivory)
This is a simple cut with subtle polkadot designs. Wear it with or without a petticoat, this dress both casual and cute!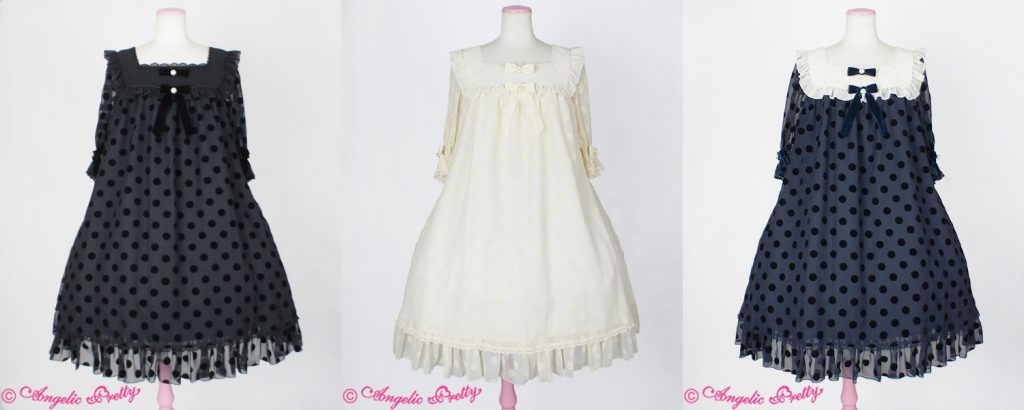 More of a Pastel Fan? We have the Airy Pop One Piece (White, Sax, Pink, Lavender) which is great for someone who prefers sweet colors!
This is a babydoll/high-waist silhouette and combined with the puff sleeves, gives it a more 'cute' look.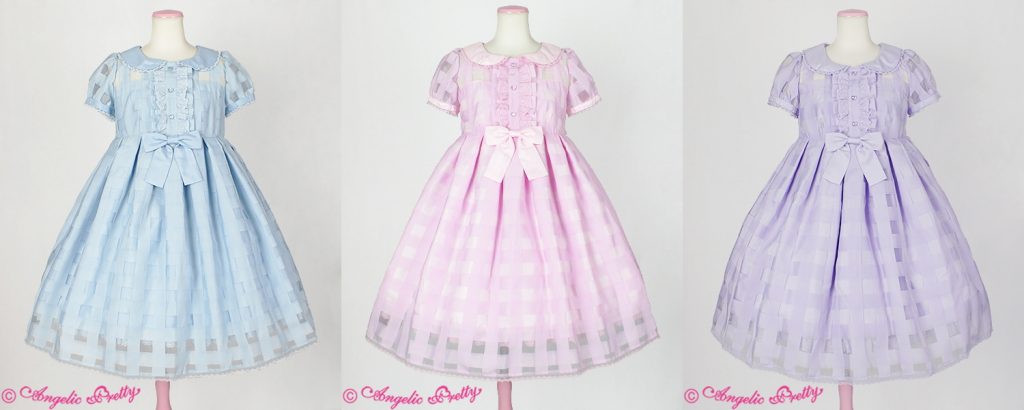 One of the newest series we have is the Classic Rose Doll One Piece (White, Pink, Mint, Navy) !
If you are eyeing something for the OTT look this dress has the ultimate Victorian-Inspired Princess design. Abundant of frills, lace, ribbons, and a rose corsage–what more can you ask for? Be sure to check out the matching accessories as well!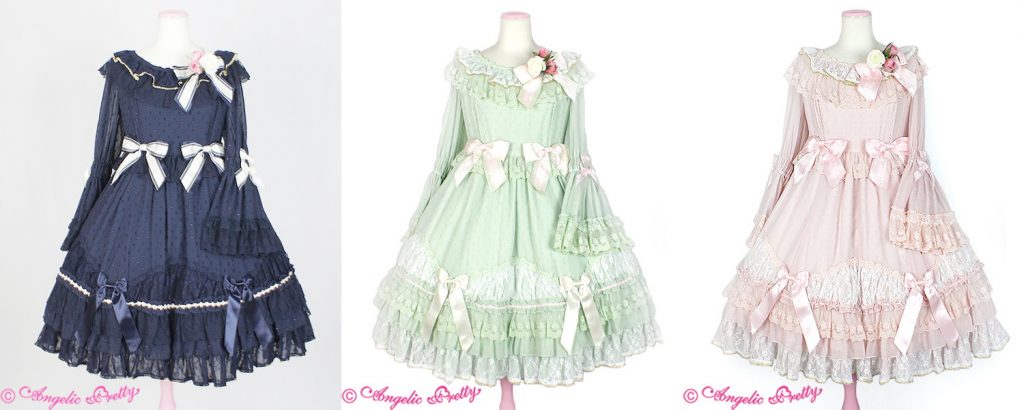 Shopping around for a dress for that big day? Angelic Pretty has been making many beautiful pieces that are great alternatives to a classic wedding dress!
Angelic Pretty can make a girl's dream come true through their extravagant designs.
Dramatic Doll JSK | Classic Rose Doll One Piece |Romantic Fleur JSK