It's time for another event! We hoped that you all enjoyed our last party~
This time we'll be hosting a mini summer party at Angelic Pretty USA shop!
**Ticket** $20 Party Ticket. Can be purchased instore at San Francisco branch or online www.angelicpretty-usa.com. Must Purchase items over $25 to qualify for a $20 ticket.
**Date&Time** July 22, 2018 (Sunday) 11:30PM~2:30PM
**Location** At the Angelic Pretty USA store.
**Tea Party Content** There will be snacks, games and prizes to win!
**Dress Code** Please wear any of the Angelic Pretty or Harajuku Hearts collections.
*Physical tickets will not be mailed out.
*Will receive confirmation email two weeks prior to event.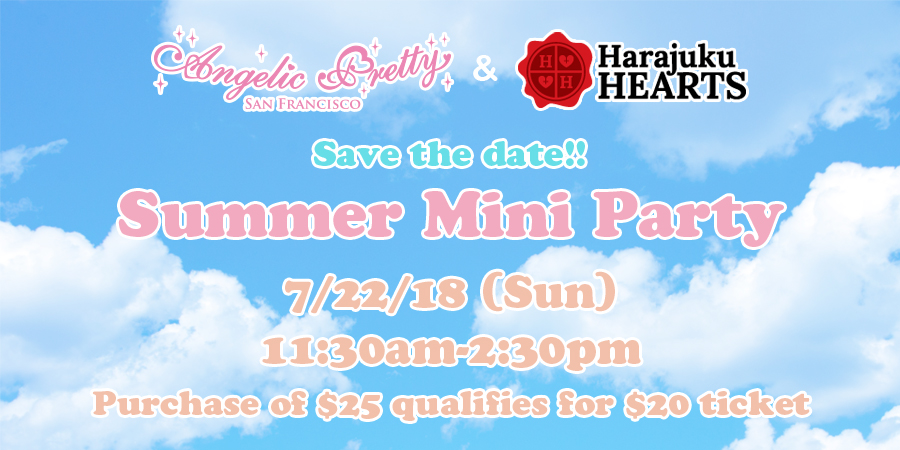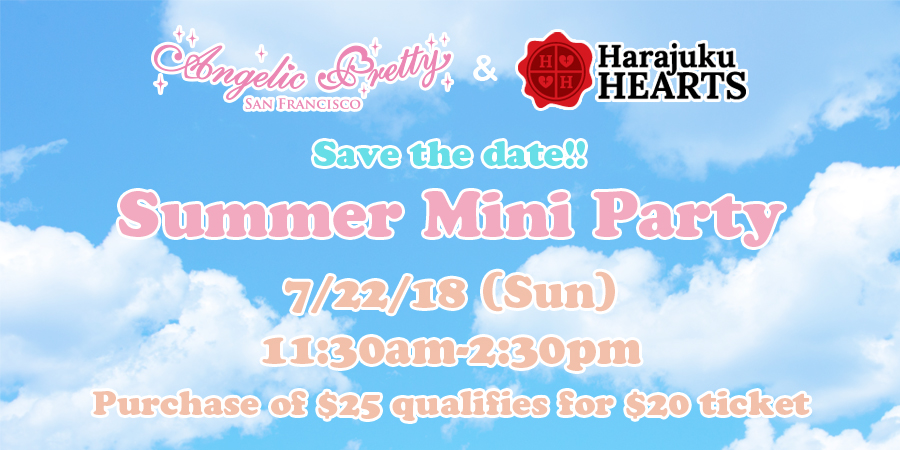 See you there!